Contact:Mrs.Lillian
Phone :18053563966
86-0535-3942505
Fax :86-0535-3942507
E-mail :xingjian@ytxingjian.cn
Website:www.ytxingjian.com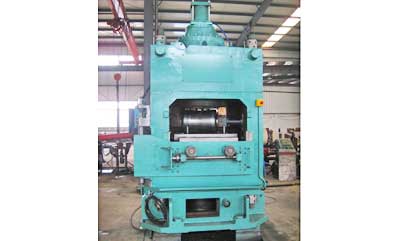 The JY80 NC leveler
时间:2011-07-18 15:23 点击次数:
---
JY series of two rolls of high-precision barreling straight unit is mainly used for preciously straightening and burnishing peeled or grinded metal bars as well as black material and precision round forged steel, and it has high efficiency.
The unit features are: practical applicability, processing stability, fast speed, good surface quality and high machining accuracy. The range of work is from Φ12mm to the Φ160mm covering the entire section and the new section and servo automatic control are under development.
The unit is divided into A and B types. Type A is of framed structure, to eliminate the gap hydraulically , and designed with hydraulic overload protection system with high straightening precision. Type B is two- beam and four-post one to eliminate the gap mechanically. The processed bar surface has good quality and high precision.
详细参数请点击下载:矫直机参数